Posted by Laura Carter
TIME STAMP: 2 MINUTE READ
Open enrollment season does not traditionally elicit much excitement among HR professionals or the employee population they serve. There is a lot of administrative work involved and employees are usually inundated with an overload of dry communications materials.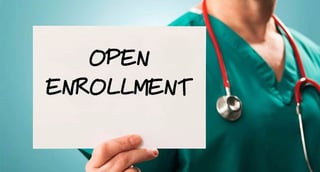 But are we missing a great chance to get employees thinking about their personal health, their lifestyle goals or even their contribution to building a great workplace culture? In my 10 years of implementing employee wellness programs, I have always been surprised at this lost opportunity to engage employees in a discussion on their personal health goals and needs. If anything, open enrolment season is the one time that you have the ear of your entire employee base, because everyone is invested on some level, in knowing how they are impacted by the company health and benefits plan. Therefore, it makes complete sense that this is the optimal time to get a company-wide conversation started on health and wellness, and ignite some excitement to build a stronger, more energetic company culture.
At Optimity, we know that an important piece of a well-utilized wellness program is an engaging communication plan. It's important to know your audience. We see from experience, that rolling out an 'employee success' program, instead of 'wellness', garners a lot more support from those who traditionally don't get too excited about health and wellness. Which is important because those are the folks who stand to benefit the most from these offerings.
Just as important, is recognizing the personal needs and starting points of each individual. The cookie-cutter approach just doesn't work! Incorporating all facets of wellness and personal development in a meaningful way that is based on behavioural science is most likely to create real, measurable results. Add rewards and some fun challenges into the mix, and there is a great opportunity to build a happier, more dynamic work culture on top of everything else!
Above all, it makes sense to start the wellness conversation at renewal time, because there is no denying that the two have an interdependent relationship. For too long, wellness and benefits have sat in different silos, even though we know that the 'wellness' of an individual is obviously going to impact their needs, in terms of benefits utilization. In this day and age, where chronic illness dominates the top disease areas for most organizations,  we would be remiss to overlook the connection between employee health behaviours and the consequent health outcomes we see when they need to utilize the company benefits and drug plans. Investing time in a preventative approach through engaging communications and customized offerings will go a long way in catching people before they develop chronic illness. Having a little fun along the way and building a more positive corporate culture is just the cherry on top!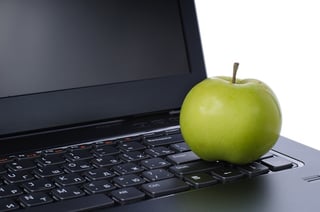 Want to learn more about best practices in employee engagement and wellness? Reach out to us at engage@myoptimity.com.
At Optimity we pride ourselves on driving employee engagement and health, providing a ROI to demonstrate success, all while saving valuable time for HR teams.
Sign up here to start leading a healthier life and claiming rewards!