We all agree that a nutritious diet and regular physical activity is the key to a healthy body, but there's more to it that our bodies crave.  Adequate sleep is just as important but is frequently ignored.   Think about how irritable you feel when you starve your body from sleep due to a late-night shift, from socializing, jetlag or even stress.
Lack of sleep not only leaves us groggy and out-of-sorts the next day but prolonged sleep-deprivation can also have a profound effect on our memory and cognitive skills. Our body requires adequate rest and sleep to function properly every day.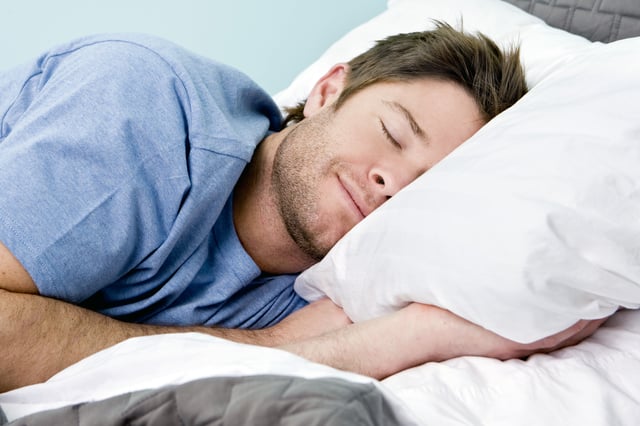 Consider the following tips to nurture your sleeping habits:
1. Have a sleep schedule and stick to it
Fix your bedtime so that you go to bed and get up at the same time every day. Follow the schedule even on weekends and holidays. Having a consistent sleep-wake cycle helps to promote better sleep at night.
2) Have a bedtime ritual
Prep your body for sleep by creating a sleep-inducing environment, listening to calm music or taking a warm bath. Do the same things every night before going to bed, this signals our body that it is time to doze off.
3) Avoid eating or drinking anything that interferes with sleep
Going to bed hungry or over-eating can lead to discomfort and ultimately disrupts our sleep. Make sure you pay attention to what you eat and drink before bedtime. Avoid drinking coffee, tea, chocolate or pop drinks at night as the caffeine found in these can keep you up all night. Similarly, smoking and drinking alcohol should also be limited as it depreciates your sleep quality.
4) Make your bedroom a sleeping haven
Your bedroom environment heavily contributes to the quality of your sleep. Make your bedroom ideal for sleeping by investing in a comfy mattress and pillows. If  your room is too light, try room-darkening shades, as a  quiet, dark and comfy room promotes sound slumber.
5) Don't stress over falling asleep
Pushing yourself to fall asleep when your body isn't ready only leads to frustration and makes it all the more difficult to get a sound sleep. If you can't fall asleep at your fixed time, get up and do something relaxing and go to bed when you are truly tired. You could also try meditation to relax your body before you try to fall asleep again.
The quality of our sleep impacts both our health and lifestyle. In order to live a healthy, energetic lifestyle, it is important to concentrate on making our sleep patterns a priority.

Trista Chan is a Wellness Strategy Advisor at Optimity.  She leverages her education in nutrition and experience in corporate health to guide organizations in building healthy, engaged employees.  Her "me-time" activities include yoga, reading health blogs, cooking….did she mention she likes wellness?  Her passion for all things health-related shines through in both her work and personal life. 
Sign up for Optimity to start leading a healthier life and claiming rewards!