Posted by Jane Wang
Technology surrounds us in our everyday life – it's always changing, and workplace wellness is soon to be revolutionized by this. Where programs that are only in-person or web-based with no mobile access, or rely on substandard self-reported tracking methods, will never be able to truly impact the work-life habits of most of their employees.
Employees these days are using smartphones, wearable devices and mobile apps and it's fair to say that almost every one of those smartphone users has downloaded at least one health or wellness related app, so why not one that has incentives and connects them to their company culture?
Accessibility and personalization is the key to designing a highly engaging program. Technology and daily wellness practices can complement each other greatly. For a workplace wellness program to be successful, and to have a real ROI, it needs to incorporate up-to-date technology.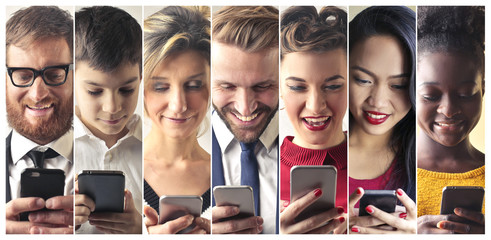 With Machine Learning and advance data analytics, a next-generation digital corporate wellness program like Optimity can give ubiquitous support to your people 24 / 7, and also predictively find the high-risk population to preventively give additional support and coaching to help them on their journey.
Here are 7 ways that incorporating technology can improve your workplace wellness program.
Increased Productivity
According to a study by Rackspace, The Human Cloud at Work, employees wearing wearables at work became 8.5 percent more productive and 3.5 percent more satisfied with their jobs. Multiple studies have proven that employees who use wearable technology, such as the Apple Watch, Fitbit or Amazfit, are more productive in the workplace and tend to live a healthier lifestyle that has a positive impact on their work life.
 Gathering Data
Data gathered from the wearables mentioned above can help your company fine tune the wellness program that is already in place. Wearables can provide employers with a great amount of data to help evaluate the return on investment of the wellness program. Obviously your employees will need to consent to sharing this information first!
Because the trends for health apps and wearables are a great social wave of self-quantification, having a corporate wellness platform that accepts different wearables and their unique set of data outputs becomes increasingly important. These multiple data sets should be automatically cleaned, standardized, and aggregated so that it is ready for regular strategic analysis in your corporate platform.
Gathering data for the sake of having it isn't enough. You must add-value to each employee's wellness experience through insights from their data. Platforms and services like Optimity, help you with exactly that: to analyze wearable data and turn the activitiy statistics into useful insights and recommendations that is helpful for each employee.
  Reduce Sick days
Using these wearable technologies and using wellness apps can help reduce employee sick days, as well as increase work-life balance. Employees can become more aware of their physical activity, sleep patterns and stress levels which, if this aggregated set of data is given to Employers, can help companies to evaluate the health risks to their employees and potentially prevent long term sick leave due to illness.
 Reduced Stress Levels
Technology that helps to support employee's mental health and physical activity levels can help to decrease employee stress through interactive mind games and get-active programs. There are also additional content categories such as financial wellness and resilience training, taking care of employee life stress holistically. This leads to a more productive employee and a healthier team!
 Supportive Culture
Many companies now leverage wellness platforms, such as Optimity, to also serve as a mobile-first company content hub where news, articles and experiences are shared with employees daily. Since mobile is where most employees are interacting with news forums, it seems habitual for them to also use it for connect to your workplace culture and receive encouragement for healthy living. If all of your employees use the same program or app to track their diet and lifestyle choices, it can create a stronger bond amongs peers. It boosts team morale and assist in motivating less enthusiastic employees to be a part of the company wellness culture.
 Increased Motivation
We are creatures of habit who love to collect things along the way: badges, rewards, achievements. So using wellness apps that is designed with a gamifiedexperience can motivate employees to live a healthier lifestyle. By doing micro-workouts, mind games and healthy eating recipes, they are collecting lots of digital and real-life goodies that give them that dopamine hit for making good choices. Now employees know where to go to get the motivation and formed a habit to track their overall state of health, which increases their sustained ability to continue with your program.
 Company Savings
Encouraging employees to use technology to track their workplace health and fitness can decrease employer healthcare costs, especially in the face of rising premiums. Having a well-run digital program significantly reduces the admin costs that come with in person programs or ad-hoc fragmented initiatives. Optimity offers training sessions and automated programming administered by dedicated client success managers who take care of the customization, coordination, internal marketing and also continuously injects "love" into a successful program. These services save HR managers about 250 hours per year and also achieves on average 10% higher annual participation rate than those ran internally!
The ultimate goal for any employer in implementing a workplace health and wellness plan is to shift the mindset from acute care to preventative care. If employees are focused on their health and take measures to prevent illness or disease, this is a win-win situation for both employees and the employer. Encouraging employees to lead a healthier lifestyle such as incorporating exercise can assist in lowering stress levels, which can ultimately lead to a more productive team.
Want to get started?
Sign up here to start leading a healthier life and claiming rewards!